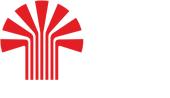 Who We are

Technology leads to revolutionary boom in every field with which it is associated. Texmo Industries is a name that defines technology at its peak. Ever since our inception in 1956, we have transformed the agricultural forefront by introducing a wide range of revolutionary electric motors and agricultural pumps.
The ordeal of Texmo Industries primarily began as a service provider to the nascent textile motor market and as time progressed, we established ourselves as a leading manufacturer, exporter and supplier of electric motors & pumps, Submersible pumps, open well submersible pumps, stainless steel submersible pumps, bore well submersible pumps, jet pumps, and monoblocks, industrial motors, bore well compressor pumps, etc.

With an annual turnover of over three billion INR, we are proud to acknowledge ourselves as a market leader in India. An impeccable manufacturing base and the combined efforts of over 1800 employees make us a strengthened unit. Due to our focused approach and dedication, we have been able to establish a firm base of clients in Japan, Middle East (Saudi Arabia, Dubai, Oman), Africa, Europe, U.S.A., U.K. and worldwide.